About us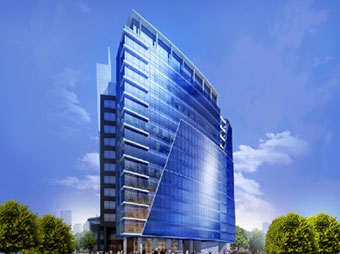 We import Pressure, Temperature, Humidity, Flow and Level field instruments which are required domestic and overseas Process industry and overseas plants Project from Germany, Switzerland, France, Italy and other European specialists. Also we have own manufacturing and calibration equipment to supply the highest quality field Instrument to domestic industries.

Our company has been established with the company name of 'Daho corporation' on 01.Jul, 2000. From Switzerland, Germany, France, USA, Italy etc., we import various measuring instruments for pressure, temperature, humidity, flow and level which are essentially used for in Process industrial field like heavy industry, refined oil and chemical industry, clean water industry, food and beverage industry, pharmaceutical industry etc. And we are supplying them to domestic customers.

We have begun processing part of pressure transmitter after moving into Seoul digital industrial complex no.2 on Feb, 2004. We have been emerged as actual market leader as we have over 70% market share since then. And we turned into a corporation as "Daho Tronic Ltd." on Sep, 2006.
Then, we have been not only constantly growing and expanding but also got a Certification of Accreditation for pressure calibration service from KOLAS after getting certificate of KS Q ISO9001:2009. In addition, Company-affiliated R&D centers was set in order to build a foundation for achieving a strong position in the market.

We are doing our best to support many technical engineers who are working in overseas plant projects and many companies which are developing new technology and new products.
Sincerely
Daho Tronic Ltd.
Office

Korea Laboratory Accreditation Scheme for Pressure and Temperature instrument

Calibration for Pressure instrument

Calibration for Temperature instrument

Laboratory of Development for Pressure Transmitters in Temperature Compensation

Pressure Transmitters Calibration on site

Pressure Gauges
welded by Argon

Pressure Transmitters
welded by Argon

Pressure Transmitters

Pressure Gauges